Photo by Chelsey Werth
I had a realization a few weeks ago as I was getting dressed. I'd been holding onto clothing that fit me before I had two kids, before I had a C-section scar, before my body changed in the way bodies do after childbirth. I wondered why I was saving jeans and other items that were no longer my size…what was the point? Something switched in me that day, and I decided to let go of those clothes in favor of clothing that actually fit me and made me feel both good in my own skin and comfortable. (There's a lengthier explanation behind this story, but that is another essay for another day…and one I'll be sharing next month!)
Since then, I've pretty much exclusively worn clothing that makes me feel my best. Sometimes that involves putting on jeans or a flowy dress. Sometimes it involves wearing sweatpants and a sweatshirt. There's something very freeing that comes from dressing for the person you are and the mood you're inhabiting on any given day; from dressing for your own enjoyment and not thinking twice about any outside input.
In that spirit, today I'm sharing my favorite loungewear items—things that help make my days and nights at home a little more comfortable.
---
ROBE
Photo via Parachute
Parachute Waffle Robe
$119
I have a lot of robes and the one I have from Parachute is special. The cotton reminds me of the softest baby blankets I used to swaddle my newborns. It's short and breathable, making it the perfect robe for the summer months. Parachute's Cloud Cotton Robe (which I own) is sold out at the moment, but their Waffle Robe (shown above) is still in stock and looks just as comfortable!
---
JOGGERS
Photo via Lululemon
Lululemon Align Joggers
$98
When I bought these, I'd walked in for another pair of yoga pants and left with this pair of joggers. And then I didn't take them off for a month. These are made of the fabric that made their yoga pants famous, in a new style that combines the fit of a yoga pant with the cut of a jogger. I haven't seen anything like it.
---
SLEEP MASK
Photo via Lunya
Lunya Washable Silk Sleep Mask
$48
I picked up one of these amazing sleep masks when I was in L.A. a year ago and used it nightly last summer! Sadly, I left mine in a hotel room earlier this year and I miss it almost every night. I highly recommend sleep masks if you are not able to get your room as dark as possible. I used to think I could sleep through anything and now when I'm not wearing a mask, the light from a full moon is enough to wake me up.
---
UNDERWEAR
Photo via Third Love
Third Love Comfort Stretch Bikini Underwear
$12 or 3 for 30
These underwear offer great coverage, a good cut, and they don't roll where my C-section scar sits. I love them.
---
SWEATSHIRT & SWEATPANTS
Photo via Amazon
Gildan Heavy Blend Sweatshirt & Sweatpants
$12
The best basics brand you've never heard of but have definitely purchased in the past. This brand is sold in bulk, but you can buy them as a single purchase and wear them like any other basic. They're super cheap, and have awesome cuts and great colors. I'm a big fan of their sweatpants and sweatshirt in the forest green, white, red, and cobalt blue colors! If you are local, you can buy them at Fleet Farm.
---
SOCKS
Photo via Bombas
Bombas Lightweight Calf Socks 4-Pack
$53
My feet can get sweaty in slippers but I really don't like putzing around the house barefoot on a chilly night. I've been wearing Bombas socks for a while now and really appreciate the arch support and how closely they hug my feet. And they're a company that gives back during a time when more people are going without basic necessities, like socks.
---
BRA
Photo via UNIQLO
UNIQLO Beauty Light Wireless Bra
$25
I've mentioned this bra before and it continues to be the most comfortable one I own. While I know not everyone wears a bra while lounging around at home (and believe me, I understand why!), for those of you who want some support, this is a great option—you might even forget you're wearing it.
---
Editor's Note: This article contains affiliate links. Wit & Delight uses affiliate links as a source for revenue to fund operations of the business and to be less dependent on branded content. Wit & Delight stands behind all product recommendations. Still have questions about these links or our process? Feel free to email us.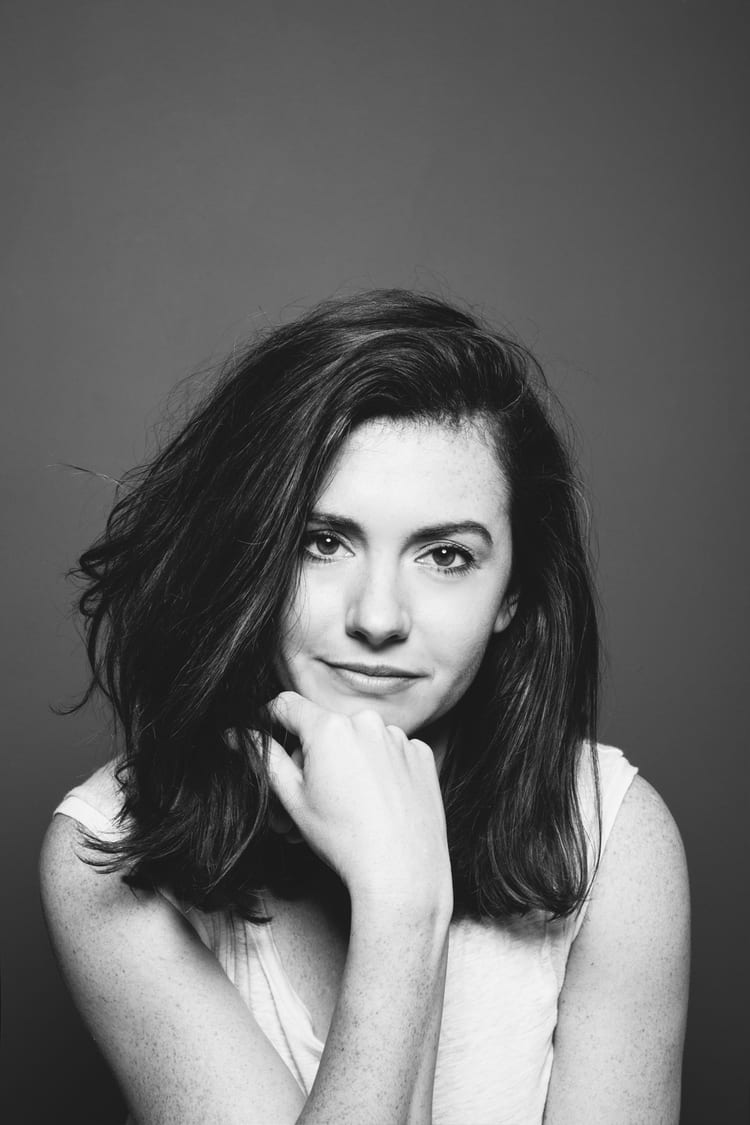 Kate is currently learning to play the Ukulele, much to the despair of her husband, kids, and dogs. Follow her on Instagram at @witanddelight_.